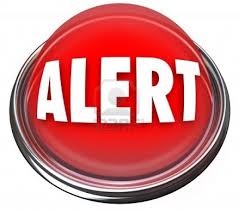 GET READY TO SHAKE OUT!!
CHOA residents can win an array of emergency preparedness gear by taking part in CCC's "Oregon ShakeOut Drill" at 10:18 a.m. on 10/18/18 during Great ShakeOut Earthquake Drills!  If you participate, you will receive a raffle ticket when you place your HELP/OK sign and report in to your Neighborhood Captain that, "I participated."
How do YOU participate? On Thurs., Oct. 18, set your alarm for 10:18 a.m. When it goes off:
DROP – TO YOUR HANDS AND KNEES, PREFERABLY UNDER SOMETHING STURDY
COVER – THE BACK OF YOUR HEAD & NECK WITH ONE ARM
HOLD ON – IN CASE THE THING YOU ARE UNDER MOVES
WHAT TO DO NEXT?
Check on everyone in your home, are they OK?
Protect your head, feet & hands from broken glass & fallen debris. Time to get on your hard hat, work gloves and sturdy shoes!
Check on your gas meter; make sure you know where it is and how to turn it off if necessary.
Make sure you know where the main water shut off to your home is located and how to turn it off.
Place your HELP/OK sign on your garage door
Put you fire extinguisher at the end of your driveway.
The CHOA approach is "Shelter in Place," which means that you secure your home and make sure you family is safe. Place a "HELP" sign if you need assistance.
In a real emergency, your Neighborhood Captain would come by later to check with you personally.
Raffle: you can go to CCC and say that you participated or you can call/email/text your Neighborhood Captain that you participated and he/she will be sure that you get a ticket in the raffle.
CHOA Disaster Plan
"Shelter in Place"
| | |
| --- | --- |
| 1 | Stay in your home and take care of your family and household safety. |
| 2 | Follow the guidelines in the CCC Emergency Preparedness Plan, starting with "What to Do NOW!" |
| 3 | The CHOA Emergency Preparedness Team will gather at Rec Hall C, adjacent to the pool on Lafayette Way. |
| 4 | Emergency Preparedness Team members will begin checking all CHOA neighborhoods. |
| 5 | Households with the "HELP" sign displayed will be assisted first. |
| 6 | After assessing the impact of the disaster, the Emergency Preparedness Team members will develop a Disaster Response Plan. |
| 7 | The CHOA Disaster Response Plan details will be communicated either door-to-door or via available communication technology. |
.
https://choaonline.org/wp-content/uploads/2014/03/choalogo4.png
0
0
Barry Hendrix
https://choaonline.org/wp-content/uploads/2014/03/choalogo4.png
Barry Hendrix
2018-10-16 14:13:56
2018-10-16 14:13:56
Reminder- Participate in the Great Earthquake Shakeout October 18th for a chance to win a prize!