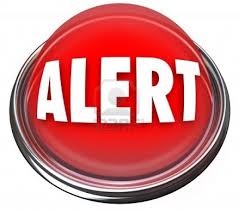 I'm sorry to report that there was another break-in Monday night on Lake Point Ct.  Again a garage door opener was taken from a car parked in the driveway.  The garage was then open and a small bag of tools was taken, some keys, one to the truck parked inside the garage.  This was an attached garage but the house was not entered.
The sheriff and Charbonneau security have been notified.
The Sheriff informed the residents that they believe this is one person operating in Wilsonville.  The same MO if taking the Garage door opener, and breaking-in.  The Sheriff's department has photos of the truck and the robber, but no face picture as yet as they are always wearing a hoodie.  They are aware and working on catching this person.
The message from the Sheriff's department, is either don't leave your garage door opener in the car or make sure it is not visible.  If a garage door opener is spotted, this is a reason to break into the car.  Also, if you have an attached garage, lock the door to the inside of your home.
Also a good idea, even during the day to not leave your garage open – so someone could take inventory of what is in there
HOPEFULLY this is my last post on this subject – Jan
https://choaonline.org/wp-content/uploads/2014/11/images-1.jpg
211
239
Barry Hendrix
https://choaonline.org/wp-content/uploads/2014/03/choalogo4.png
Barry Hendrix
2018-11-27 14:36:08
2018-11-27 14:36:08
Another break-in this time on Lake Point Ct