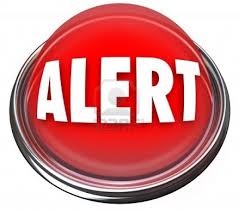 A Rat was seen by Ralph Martin (CHOA Landscape Director) on a bird feeder just inside a courtyard on Fairway Dr.  Please do not feed the ducks throwing birdseed in the grass!  I personally (Jan Landis, CHOA communication Director) have seen an increase of duck activity, including excrement all over our patio.
According to Ralph, if many residents are feeding wildlife, outside of the CHOA policy, it may be why we are seeing rats and recent sightings of the coyote.  Ralph has personally  seen a coyote 3 times around F&G pool area in the early evenings!  With the added concern of the rats, who now have crossed over from Louvonne to Fairway this must be addressed.  Thank you!  Ralph
Policy regarding feeding of wildlife in CHOA Neighborhoods (May 14, 2014):
Feeding of wild animals, for example, geese, ducks, squirrels, and deer in all areas outside your home, including your courtyard, is prohibited.
Birds may only be fed inside a homeowner's courtyard with a feeder hung above the ground.
Homeowners should only use cracked birdseed or a seed mixture called No Waste®
Homeowners may feed hummingbirds inside their courtyard and in common areas outside of the courtyard with a liquid feeder hung above the ground.
Offenders of the above policy will be given one oral warning. Subsequent offenses will be enforced in accordance with CHOA's Enforcement Resolution 2013-002.
A fine of $25.00 could be issued.
https://choaonline.org/wp-content/uploads/2014/11/images-1.jpg
211
239
Barry Hendrix
https://choaonline.org/wp-content/uploads/2014/03/choalogo4.png
Barry Hendrix
2016-05-03 14:45:38
2016-05-03 14:45:38
Be aware that Vermin have been seen in the neighborhood