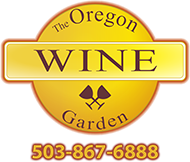 Key Personal:
Proud to introduceExecutive Chef Steven Hazell. With over 25 years in the restaurant, catering and banquet industry combined with his passion for Oregon Wine makes Chef Steven the perfect fit for OWG. His culinary stops have included; Graduating with honors from the California Culinary Academy, Executive Chef at Justin Winery California, Charlie Trotters Chicago, Rubicon San Francisco and Sun Valley Resort Idaho. Awards include; Best Chef California Central Coast by Gourmet Magazine and Best Chef at Aspen Food and Wine Show Colorado to name a few.. OWG Welcomes Chef Steven.
Manager: Christine Jeffries has joined OWG as manager and guests are already raving about her being on the team. Christine brings not only solid restaurant and hospitality management skills but life skills which impact positively the operations of OWG. With over 12 years of being an RN plus serving 3 years in the Army as a Military Police Officer and her direct experience in hospitality recently with Delany Madison Grill;OWG is proud to have her as the manager. Welcome Christine.
Banquet Rooms:
Designed to showcase a true "rustic Oregon winery experience" OWG opened its long awaited banquets to a sold out Murder Mystery Dinner Show on Friday June 12th. With over 100 people enjoying the comedy and mystery and delicious meal. Followed the very next day with a successful wedding reception with over 120 people the banquet rooms are a hit.
Award:
Clackamas County Tourism AKA: Mt Hood Territory awarded Oregon Wine Garden the coveted " 2015 Product Development Award" at their May Tourism Conference. My Hood Territory has long been known throughout the State and Nationally as a leader in bringing tourist to Clackamas County. OWG is proud to be the recipient and part of Clackamas County promoting Oregon Wine Experience.
Whats New at OWG: Something just for You!
Mon-Thur
12pm-3pm
 

Golfers Only Special
. Show your score card and get a burger or pizza and a beverage for only 7.00. (to go or sit down. no splits)
Hours: Sun-Thur
 

12pm-8pm

. Fri-Sat

 

12pm-9pm

. (Both levels open Fri-Sun.)

Mondays

:

 

5pm-7pm

. All you can eat Pizza and Pasta Night. $10.00 per person. No Splits or To Go. All Ages.

Tuesday

 

Nights

: Ladies Night.

 

5pm-7pm

. Enjoy 50% off all food from Dinner Menu. (beverages not included, no splits or to go)

Wed Nights:

All you can EAT dinner Buffet. Enjoy grilled chicken, salmon, salads, deserts, and so much more..12.95. All Ages. (no splits or to go or beverages included)

Friday Nights:

All you can eat FISH and CHIPS!. all ages

 

5pm-7pm

. 12.95. (not included beverages, no splits or to go)

Saturday

 

Nights:

Prime Rib with our famous in house mashed potatoes and vegetables.

Sunday

 

Open to Close

: Bottomless Mimosa. $10.00 per person. (no splits or to go and 21 and over for adult beverages)

Outdoor seating available lower level.